ll-Star Weekend, which kicks off tonight, has always been a barometer for how far the NBA has come as a brand. It's where powerful forces (media, celebrity, advertisers, the league's old and new guard) meet -- and, on occasion, remember fallen icons like Kobe Bryant.
But it is also basketball's biggest party of the year. And that means one thing: Players will be in full-swag mode right up until Sunday's 69th annual All-Star Game tips off at the United Center in Chicago. Chances are we'll see most, if not all, of them step onto the court in some kind of ultramodern, statement-making shoe.
Professional b-ballers are extremely competitive, and a bit show-offy. By now, they've caught onto the fact that it's not just highlight-reel dunks and long-range three-pointers that can elicit oohs and aahs from crowds. It's also about how you look in action.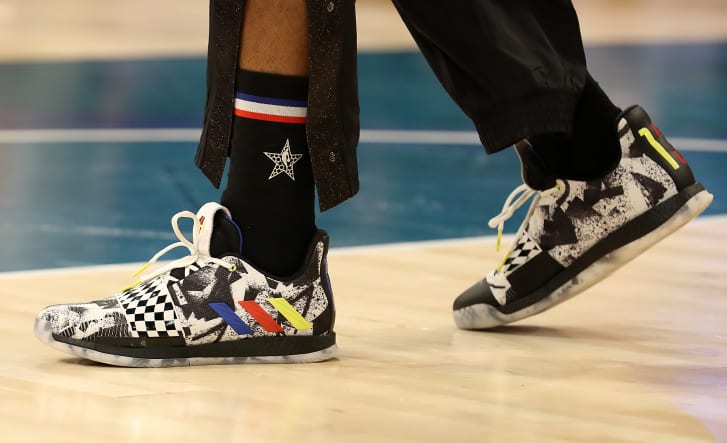 Which is why, over the last decade, Russell Westbrook (feet pictured top), Damian Lillard and others have become global ambassadors for sportswear giants -- Westbrook for Nike, Lillard for Adidas -- upping their style game while essentially serving as major marketing pawns for these brands to stand out and generate social media hype.